When many complaints of adulteration in food items started coming in the country. Wheat, Rice, Pulses, Oils, Spices, Milk, Ghee, Cream, The adulteration of all food items, including curd, injurious to health, started having a fatal effect on the health of the people. Due to the adulteration of dry grains as well as harmful items in prepared food items, people started getting various diseases. Sometimes, a large number of people became ill due to food poisoning due to consumption of adulterated prepared food items and at times many people also started dying prematurely. Then the government paid attention to this and after forming 17 scientific teams, an authority was formed for the necessary investigation of food items. This authority was named Food Safety and Standards of India (FSSAI). The responsibility of this authority was entrusted to investigate all types of food items and to make provision of punishment against the guilty. Since then the reports of adulteration in food items have come down. Consumers have also heaved a sigh of relief. There has been a decrease in the reports of adulteration of substances. Consumers have also heaved a sigh of relief. There has been a decrease in the reports of adulteration of substances. Consumers have also heaved a sigh of relief.
this is act
FSSAI was constituted in August 2011 under Section 31(1) and 31(2) of the FSS Act, 2006. According to this act, it has become necessary for every food trader in the country to obtain a license or get registered under the Food Safety and Standards Authority of India i.e. Food Safety and Standards Authority of India (FSSAI).
completely online system
The process of Licensing and Registration (Licensing and Registration of Food Business) Regulations, 2011 is completed. The Food License or Registration System (FLRS) in FSSAI is a completely online system.
Registration is done all over the country, license is available
This system has been introduced by FSSAI to facilitate food traders to apply for obtaining license/registration certificate. The system also allows traders to know what action is being taken on their applications. Online license/registration certificates are being issued to the food business by all the states and union territories of the country.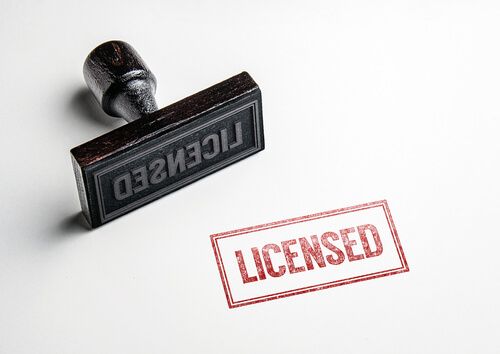 Who can register, who can get a license?
Registration with FSSAI is mandatory for all small food manufacturers. These include small retailers, street vendors, hawkers or temporary stall owners, all small or cottage industries, whose total sales in a year are less than Rs 12 lakh. It is mandatory for a food shopkeeper with sales and income of 12 lakhs or more to take a license. It is mandatory for every small shopkeeper to register online with FSSAI with a fee of Rs.100. Application can be made by filling the prescribed form released on the website of FSSAI.
Registration/License Issuance Process
Registration can be granted within 7 days from the date of receipt of application for registration by the Registration Authority (RA) of FSSAI. After getting the registration certificate, the food trader can start his business. Apart from this, if any deficiency is found in the application form, the registering authority can cancel your application giving reasons in writing. If necessary, the registering authority may also order departmental inspection. Even if the inspection is ordered within seven days, the trader can commence his business and his business is inspected within 30 days.
Why FSSAI was needed
Before the establishment of FSSAI, the Food Security Act was in force in the country and there was also a food department for this, but this department did not have the scientific technology and ability to work so that food adulteration could be strictly stopped. Hence the need for this authority. The government established this authority after giving a lot of thought. Along with this, some responsibilities were also assigned to it. Which are as follows:-
1. Registration and Licensing of all businessmen
2. To check the purity of the food items and ensure that they are made to a standard.
3. To test food items scientifically, get samples of food items to be tested from the lab.
4. To ensure availability of safe, nutritious and complete food to the consumers.
5. To regulate the storage, sale and import of food articles.
6. To make consumers aware of adulteration in food items.
Main Functions of FSSAI
The main function of FSSAI is not only to register and license the food traders but also to monitor the food items for the consumer in the market. Taking samples of these items, they have to be checked in a scientific way from the lab. In this investigation, FSSAI has to decide how is the quality of the food items? No harmful chemical has been added to the food item, what is the color of the food, how is its smell, if any kind of disturbance is found, then the seller is punished by confiscating that food item. The officers of FSSAI on receipt of complaints from the consumers or suo moto from time to time. After conducting raids, they take samples of suspicious food items and send them for examination and confiscate the entire existing stock. After verification, if the results are found to be correct, the stock is released, otherwise the seized stock is destroyed. Apart from this, other works are also done by FSSAI to promote food security, which are as follows:-
1. Arrangements have to be made for the training of people associated with food related business.
2. To develop an information system through which food safety and related information can be easily accessible to consumers and businessmen.
3. The lab that does the necessary testing of food items has to be certified. Apart from this, notification of recognized labs has to be issued. Guidelines also have to be issued for the process of these labs.
How many types of licenses are issued by FSSAI:-
1. Registration is mandatory
Small business owners are not required to take license from FSSAI from day one. This does not mean at all that the small business can start his business without completing any government action. For this it is necessary to register with FSSAI. The registration process has to be completed online. After that business can be started. Registration is only for those businessmen whose total sales in a year is less than 12 lakh rupees.
2. Basic License
Anyone who is a small, big, retail, retail and wholesale food business whose sales exceed Rs 12 lakh annually, it is necessary to take a basic license. Under this, traders doing business in one city or one area are included. Businessmen have to file their return in the form of D-1 on 31st May every year to FSSAI regarding the food products sold or manufactured by them.
3. State License
This license has to be taken by those businessmen whose turnover is more than 12 lakhs but less than 20 crores per annum. If your business has branches in multiple states, you will need to obtain separate state licenses in each of those states.
4. Central License
Central license is to be taken by those traders whose business is of national label and their turnover is more than 20 crores per annum. This license is applicable to companies whose business is carried on simultaneously in several states of the country.
required documents
Certain documents are required for online registration and obtaining a license. All these documents should be scanned and kept before starting the application process so that they can be uploaded while applying. Let us know what documents are required for registration and license:-
1. An email from the applicant is required.
2. Mobile number is required.
3. Applicant's Identity Card, Aadhar Card, Voter ID, PAN Card, Driving License etc.
4. Proof of residence/institution address of the applicant
5. Fresh passport size photograph of the applicant
6. A declaration about the business
Registration and license fee
1. No license is required for small businessmen, so no fee is charged from them. Small businessmen have to register their business, for that along with online application, a fee of Rs 100 has to be paid. You can also pay it online or through bank challan.
2. Basic/State License
This category includes a variety of food business operators. Their license fee is fixed according to their business. like:-
1. The fee for FBO serving food is Rs.2000. It also includes school-college canteen, institute caterer, banquet hall and other food stalls etc.
Apart from this, there is also a fee of Rs 2000 for business institutions like clubs, restaurants, boarding houses.
2. A person doing business of one metric ton or 10 thousand liters of milk has to pay a fee of Rs 3000 every year.
3. A fee of Rs 7500 has been fixed for getting a central license. This fee is fixed annually. To renew the license after one year, the fee has to be paid again only Rs 7500.
For how many years is the license of FSSAI valid?
The license of FSSAI is valid for 5 years and after that the license has to be renewed. In this, you can check online when the validity of your license is expiring and when you have to renew it. After that you can easily renew online.
online application process
1. First of all login to FSSAI website foodlicensing.fssai.gov.in/index.aspx.
2. The page that will open in front of you will have an option to check eligibility. First of all check your eligibility by clicking on it. In this, you have to check in which category your business is, that is, what kind of license do you need.
3. After this a page like form will open in front of you. In which a lot of information will be asked from you. You have to fill them very carefully. like:-
your name in it
name of the company
Address of the company or institution / If not, you can also fill your home address
stat means state name
District means name of the district
postal pin code number
E mail ID
mobile number
user id
Password
Password Confirm
4. After filling all this information, you will see two buttons of Register and Cancel at the bottom of this page. Out of which you have to click on Register.
5. Before this, you will get a link related to fee structure and documents on the home page of the website, which will have complete information. Accordingly, after completing the formalities after this form, your registration will be done. Information about the process of registration has been given above.
How to renew license
Like registration, the way to renew the license is also easy. Know what you need to do for this:
Open your account by visiting the website of FSSAI. Which you have created at the time of applying for registration.
After that click on the option of renewal of license.
After this, the relevant link will appear on the screen and the procedure will be written next to it, on which you have to click.
On clicking this button, a message will come in which you will be asked whether you really want to apply for renewal, you click on the OK button.
After that you have to upload the required documents and form. Then click on submit button. This will submit your form.
After this you will get a reference number to check your application. From that number you will be able to know the process of your application. Also you have to check your email, where you will get the message from the department. You have to enter the same email id as you have entered in the beginning.
Benefits of registering/licensing FSSAI
There are many benefits to the businessman by registering the business with FSSAI or taking a license. Some of these are as follows:-
1. First of all, the businessman gets the benefit of following the government law, otherwise the businessman has to face legal action.
2. By taking the license of FSSAI and showing its number on your product, your company's reputation is built among the sub-users. The businessman gets its business benefits.
3. By looking at the FSSAI number, every consumer can be completely sure about the product that this product has been thoroughly tested. There is no possibility of any adulteration or malpractice in it.
4. Even if the traders who take FSSAI license increase the rate slightly compared to other local products sold in the market, people prefer to buy them because this goods is not local. The company's goods are good.
5. FSSAI licensed products have opportunities to become brands quickly whereas local products cannot.
6. The way companies like Swiggy, Zomato engaged in food distribution are getting the benefit of FSSAI license, similarly other companies or service providers also get benefits.
7. The rating of food products is done by FSSAI from time to time, businessmen also get benefit from it.
8. There is always a risk of raids on the product or its company without license or registration, the product is seen in the market with a sloppy eye.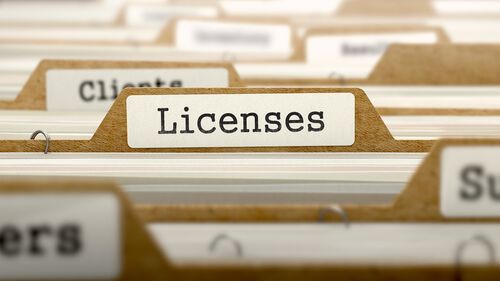 penalty, punishment
1. If any food business operators violate the rules of FSSAI and any consumer complains about it, then there is a provision of strictest punishment. Everyone is given the same punishment for the same crime. The punishment includes confiscation, destruction of the product, as well as a cash fine and a jail term.
2. If any business is being carried on without the certificate of FSSAI. So he can be punished under the Food Act. It is punishable with fine which may extend to five lakh rupees or with imprisonment of either description for a term which may extend to one year.
3. There is also a provision to be punished with a fine of five lakh rupees for selling a product of poor quality.
4. A fine of Rs 3 lakh can be imposed on a person who sells goods in a wrong way in disregard of government rules.
5. Any discrepancy in import, sale, storage, packing can lead to a fine of Rs 1 lakh on the responsible trader. 6. Officials of FSSAI to decide the amount of penalty. comes under its jurisdiction.