Ups and downs keep coming in business. Apart from this, there are sometimes odd occasions when a businessman suddenly needs a significant amount of money to save his business, such as during the recent outbreak of covid-19 when the economic recession clouded the whole world. When it rained, some small businesses came to a standstill. The reason for the stagnation of these businesses was that their operators i.e. businessmen did not have enough money to deal with the critical situation of six months of this emergency calamity. Those who had emergency funds stood up again after business faltering. That's why there is a dire need for an emergency fund for a businessman. There is an absolute need to learn the art of how to manage this fund. Especially small business owners are in dire need of this emergency fund as there are always problems like volatility and cash crunch in small business.
Why emergency fund is necessary
Emergency funds are such liquid investment accounts, which are used by various business organizations during their tough times. This type of emergency fund can be used as a safe financial weapon in case of cash crunch or any other emergency need. Due to which the sudden problem gets solved. Small business can face a severe setback in times of financial difficulties or lack of finance at the time of expansion of a small business. There is a dire need of emergency fund at the time of some invisible and unpleasant situation.
Easy Ways to Invest for Emergency Funds
Such problems keep coming in small budget business. It is always a daunting task before you to invest the capital to build an emergency fund. Despite this, there are several easy ways to invest some capital in an emergency fund without impacting your available cash. If you want to create an emergency fund for your business. At the same time, if you also want that the cash that you have should not be affected, then some special tips are being given here for you. These tips can prove to be very helpful in times of crisis for your business. With the help of these tips, you should think about how to create and manage your emergency fund.
How big should an emergency fund be?
See if you are doing business then you may have to face bad days along with good days. That's why you will need an emergency fund, now how much will it be, it will decide on how big business you are doing and how much income you earn per month and how much is spent. Apart from the income and expenses of your business, you will also have to see the expenses of your own family. Overall, you have to balance the income and salary of the employees in the business at present, your lifestyle expenses, if there is any loan, its installment and other responsibilities. By the way, experts believe that five or six times your monthly budget should be an emergency fund. If you have such a large emergency fund, then you will get full help in dealing with any kind of financial calamity that may come at any time. Your business will also remain in this and you will not have any problem.
Try to build an emergency fund like this
Normally no businessman can have savings. This is because the movement of cash is fast. Amidst the movement of cash, the businessman is unable to think how to withdraw it and invest it for an emergency fund. For this, first you should make a list of your essential expenses and see how much of your income is spent on these essential expenses. At the same time, it has to be seen that after these expenses, any small part of your income is left which is being spent on other unnecessary expenses. Immediately invest him in such a place without thinking anything from where he can earn some money. Before doing this work, one thing must be thought a hundred times that by withdrawing money like this, your business is not being affected in any way. This investment will take the form of an emergency fund for you in future.
For how many days do you need an emergency fund?
Identify the essential business expenses and set them aside. After this, you choose the priorities that can meet your goal, add them to your emergency fund so that they can help you when the time comes. How big should an emergency fund be? This can be decided according to the size of your business and the cost of operating it. Experts have differing opinions on this, but they agree that your emergency fund should be large enough to sustain your business for at least six months. Because in any business ups and downs come very quickly, but it takes at least six months to pick up that decline.
easy trick to make emergency
1. Experts believe that an emergency fund cannot be built overnight. For this you have to deposit a certain amount in a separate account. This amount may be small but it should be deducted regularly every month. With this, this amount increases one day to help you. Experts are of the opinion about this amount that emergency fund should not be used for daily expenses. Its money should be spent at the time of objections like Kovid-19 or should be spent for expanding the business. For example, it has been told that if you deduct 5000 to 10000 rupees per month for emergency fund, then 60 thousand to 1 lakh 20 thousand rupees can be added in a year, If there is no emergency in your business for five years and you keep making deductions continuously, then this amount will increase to Rs 3 and 6 lakhs. For this, you can open a monthly installment recurring deposit account in banks, where you will also get a small amount of interest.
2. To create an emergency fund, you have to set a target. If you want to save lakhs of rupees, then you have to save something daily for that. After saving daily, you have to set weekly or monthly target. For this, you have to do small preparations with financial knowledge. These preparations have to be followed step by step. After this your emergency fund will be ready with a substantial amount.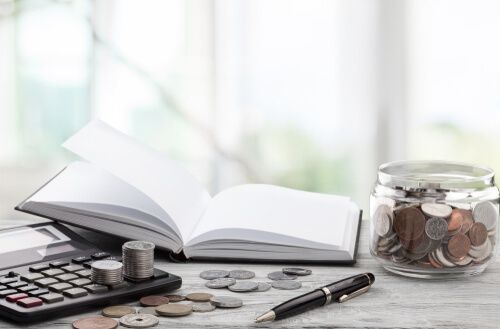 open a separate account
There is no benefit in putting the emergency fund amount in group accounts or accounts with other expenses. That amount is spent at the time of expenditure on that item. For this, the businessman should open a separate emergency fund account. Keep in mind that the amount deposited in that account is not for everyday expenses. Later this amount can be invested in RDs and Mutual Funds to earn more interest.
What are the types of Emergency Funds?
What are the types of Emergency Funds? Experts say about this that it depends on the need of the business man. Which business is doing business, what kind of emergency situation comes in that business, how much capital is needed to settle that emergency. In how many days do these emergencies come? Keeping all these things in mind, experts have divided the emergency fund into two parts, which are as follows:-
1. Long Term Emergency Fund ie Long Term Emergency Fund: If there is no possibility of any kind of trouble or objection in your business for a long time, then in such a situation a long term emergency fund should be made. The money from this fund should be invested in a long-term savings scheme with the aim of earning more interest. In the form of an emergency fund, such an auxiliary capital will be prepared, which will give you a great support in case of sudden financial calamity on your business or your illness and other social, family and business expenses.
2. Short Term Emergency Fund ie Short Term Emergency Fund: This type of fund is for those small businesses that start with low capital and are subject to setbacks from time to time. For that, you have to create such a short term emergency fund. For this, you have to invest your capital in such schemes where the interest may be less but you can get its money easily at the time of your need.
How to use emergency fund amount
Emergency fund money should not always be kept in the savings account of the bank. Only after saving, keep a deposit in the bank for a time and after that the emergency fund money should be invested in such schemes from where maximum interest or income can be obtained. You should invest this money in RD and mutual funds.
Save today to secure the future
You have to deduct current expenses for your future retirement, house building etc. Make an emergency fund by saving. Savings made every month will help you a lot in future expenses. You will have to avoid unwanted expenses or lavish and showy expenses. This way you will be able to save for your future expenses faster.
Control spending on fun
You can control the expenditure for having fun or entertainment. Treat the savings from that as a bonus and invest in your emergency fund. With this, you can achieve your goal sooner and the benefits from it will also start coming soon.
Measure the bad times of your business in this way
While building an emergency fund, you need to see when there are bad times in your business when you are in dire need of cash. For this, experts are of the opinion that you will have to keep an account of your business for three years and you will have to sort out the time when you have faced such problems. After that you have to prepare to face those kind of situations.
You can also get benefits like this
All the unintentional and unplanned expenses keep coming in every emerging business. Considering this as a bad time, you should prepare for them annually. In this, you have to prepare by adding advantages and disadvantages as well. If for a year you did not need any such expenditure and the savings made by you are saved, then it can be taken advantage of by immediately depositing it in the emergency fund.
How to manage your emergency fund
Emergency Fund It is not enough just to save money for emergency times. Also make a good strategy for your savings plan for emergency fund. Completely implement this scheme and take advantage of it. Some special things for this are as follows:-
1. Safety: Investing in an emergency fund is like trading with a challenging situation. Therefore, there is no need to invest it in low return and high risk schemes as there is a possibility of loss of capital.
2. Ease of use: Sometimes the emergency calamity affects the business badly. If the emergency fund cannot be used at the right time, then having an emergency fund can prove to be negligible. Therefore, emergency funds should be used easily so that when the opportunity arises, it can be easily available without any hassle.
3. Cash Money: Always carry 15% cash with you. Keeping more cash than this is not advisable from the security point of view. Apart from this, keeping cash with you does not get benefits from it, due to which the value of cash starts decreasing. For example, due to being engaged in a scheme, interest of 4-5 percent is available on that cash and keeping the cash with you leads to loss of interest of 4-5 percent.
4. Bank deposits: 15% of the savings can be kept in a reliable bank. This reduces the risk and you can get small amount of money on the spot.
5. Investment Balance: You have to maintain the investment balance. For this, you can invest 70 percent of the emergency fund in short-term deposit schemes and liquid mutual funds. Where you can get money at any time you want. These options are safe and convenient for you.
In times of crisis, emergency fund is the only tool that will save your business and get out of any kind of heavy financial shock. Like other financial goals, creating an emergency fund is also a very difficult task. Difficulties and setbacks come with every step of the business, so it is important to always keep in mind the point of building an emergency fund.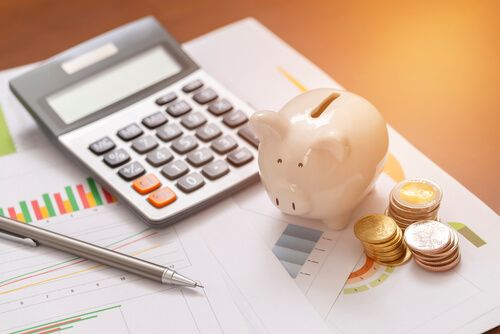 Be careful using emergency funds
1. Think seriously about how to use the emergency fund. Emergency fund should be the same name as it is. Emergency fund should be used in very emergency when no other move is successful. That is, in other words, it can be said that when your business is going to the verge of sinking, then this emergency fund should be used to get out of that crisis. When can such a situation come in business?
2. If your business is facing any setback. At that time you should think about what measures should be taken to get rid of this shock. The measures being taken by you for that do not prove to be effective and the condition of your business is going to deteriorate further. At that time if your income is coming less than your cost. Then you should check your emergency fund and think how to use it so that the business can also recover and the emergency fund should be used as least money.